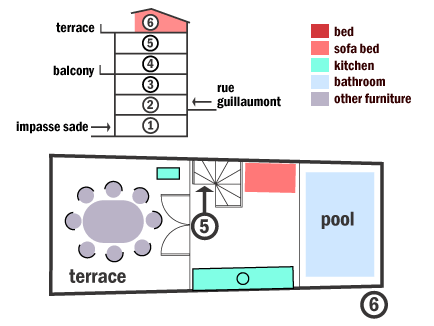 At the top of the house, the summer kitchen includes a fridge, dishwasher, microwave/oven and hob. The dipping pool is also on this floor as well as access to the terrace where at least eight can dine in comfort.
Click here to view a slideshow of the summer kitchen, or here to view a panorama

Click on a level in the side view of Les Trois Palmes to view the plan for that level. Click on the staircases on the main plan to go upstairs or downstairs from the level currently being shown.