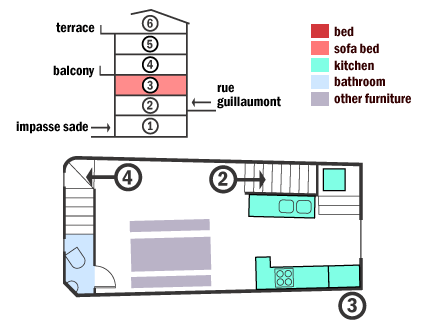 The provencal kitchen, up a few steps from the front door, includes a large fridge, oven, microwave, dishwasher, double sink and hob. The table seats eight to ten in comfort. There is a small toilet under the stairs.
Click here to view a slideshow of the provencal kitchen.

Click on a level in the side view of Les Trois Palmes to view the plan for that level. Click on the staircases on the main plan to go upstairs or downstairs from the level currently being shown.