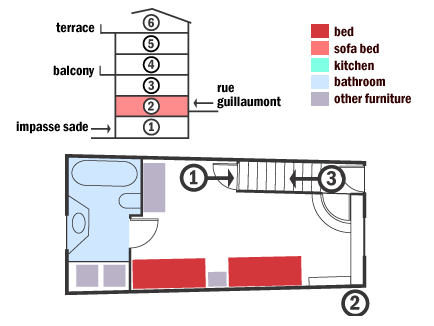 Just a couple of steps down from the front door, the lower bedroom has two single beds that can be easily bolted together to make a large double. Also on this floor is a luxury bathroom and a washing machine and dryer.
Click here to view a slideshow of the lower bedroom.

Click on a level in the side view of Les Trois Palmes to view the plan for that level. Click on the staircases on the main plan to go upstairs or downstairs from the level currently being shown.